516 S. Sheridan Road - Tulsa
----------------------
(Not associated with Firey Music and Lessons in Sand Springs owned and operated by Tina Bill since 2014)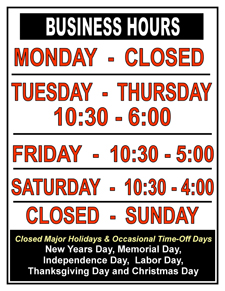 90 DAY FREE LAYAWAY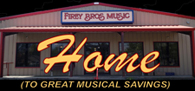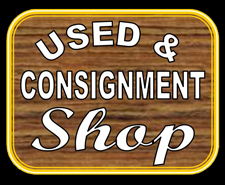 Check Out These Featured Brands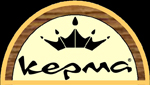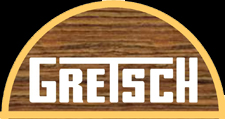 inks Below are to Web Page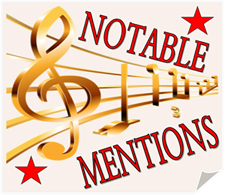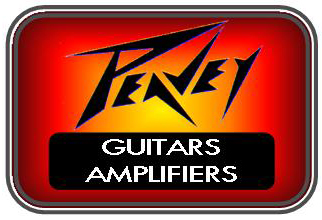 Click on Thumbnail Photos for Closer View. If after loading, Thumbnails do not show picture, please REFRESH

Also Check out our Used and Consignment Page for Great Deals on Musical Gear
We are in the process of updating this page to reflect recent price changes. Please check back
Peavey is one of the largest, most diversified, independently owned suppliers of musical instruments and professional sound equipment in the world.
33 facilities on three continents (18 in Mississippi)
Peavey produces over 2,000 products
Peavey products are distributed in over 136 countries worldwide
Peavey holds 130 patents in musical instrument designs and audio technology
World-renowned musicians from every musical genre use Peavey instruments and sound equipment, from rockers 3 Doors Down, and Nickelback to country stars Hank Williams Jr., Kenny Chesney and Tim McGraw. Peavey and its four additional brands—MediaMatrix®, Architectural Acoustics®, PVDJ™ and Crest Audio®—can be found behind major concert tours, in venues such as the Sydney Opera House, Hollywood Palace and New York's Apollo Theater and in most theme parks. Peavey and its divisions also serve as a major audio communications conduit for industries across the board, and can be found in government buildings, theme parks, airports, stadiums and more all over the world.
Past and Present of Peavey - By Hartley Peavey (PDF)

Vypyr Series Acoustic Amps
Once again Peavey Electronics revolutionizes the modeling amp industry. Introducing the world's first Variable Instrument Performance amplifier, the VYPYR® V.I.P. The world's first amp that contains Bass guitar, Acoustic guitar and Electric guitar amplifier models. Now for the first time ever using our Variable Instrument Input a single amp can provide amplification for a variety of instrument types. Not only does the amplifier morph from a bass amp to an acoustic amp, to an electric amp. It also, for the first time ever in an amplifier in this category, allows the electric guitar player access to instrument models as well. Using appropriate technology, Peavey uses a combination of powerful 32-bit, floating point SHARC processors and patented Transtube® analog circuitry to create the best sounding modeling amplifiers available. Nothing sounds as good as a VYPYR. All VYPYR effects, amp models and parameter controls can be accessed via the amp itself, with no need to hook the amplifier to a computer. Peavey's WYSIWYG control surface quickly allows the user the ability to see and adjust the control position, no guessing where the control is supposed to be, or having to manually move it to where it should be preset to preset. VYPYRs new USB bi-directional data and audio port provides and easy way to record, and or connect to our VYPYR software and store presets, get lessons, and practice to backing tracks while connected to your computer. All of the revolutionary features from the original VYPYR series now even better. More power, more effects, more amp models, Variable Instrument Input, instrument models, and more make this the ultimate amplifier.
KB® Amps Series
Designed as a PA system in a keyboard amp, the incredibly versatile new KB Series amplifiers feature independent channels that can easily handle vocal microphones, acoustic and electric guitars, drum machines and backing machines such as CD and DAT players. Each channel also has its own EQ for tweaking instruments and audio sources independently.

From the 20-watt KB1 to the 200-watt KB5, you'll love the clean, full sound of pure Peavey power. Dynamic, new angled baffle boards enhance the KB Series' coverage area by angling the speakers up toward the user and audience. Whether you need a small, home keyboard amp or a high-output concert model, Peavey's KB Series is as versatile as your playing.
Ecoustic® Series Acoustic Amps Peavey Ecoustic® Series amplifiers are highly versatile amplification systems designed for acoustic instruments, vocals and line-level devices such as samplers and audio players in performance and rehearsal applications.
ECOUSTIC E20 Acoustic Amp
MAX Series Bass Amps
Maximum Tone, Power, & Portability - With power ratings up to 300 watts with Peavey's DDT™ speaker protection and exclusive tone enhancements, the Peavey MAX® Series is designed for superior tone, performance, and reliability in bass amplification. Peavey MAX bass combo amps deliver huge bass tone with exclusive Peavey designs, including unique Psycho-acoustic low-end enhancement that adds bass without demanding anything extra from the speaker — a testament to Peavey's technology-driven reliability.
CLEARANCE PEAVEY AMPS
ValveKing Royal 8 Amp ValveKing 212 Combo Amp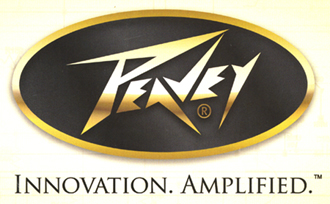 This Page Last Updated On 09/22/2022