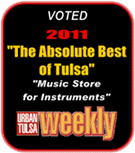 516 S. Sheridan Road - Tulsa
----------------------
(Not associated with Firey Music in Sand Springs)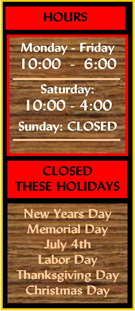 90 DAY FREE LAYAWAY
Check Out These Featured Brands













ABOVE are Products by the Main Lines We Carry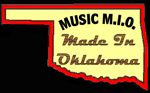 ----------
BELOW are Products and Other Brands not represented above








(Links Below are to Web Page
About Us & HOW IT ALL BEGAN By Ray Firey
Home Our Staff Product Listing Lessons Our Teachers
Guitar Repairs Electronic Repairs Band Duplication Specials Firey Friends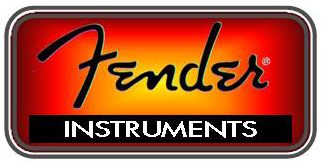 (Since our stock can change daily, please call to check colors currently in stock of Guitar Models shown. Thank you.)
Click on Thumbnail Photos for Closer View. If after loading, Thumbnails do not show picture, please REFRESH

1.5 400pix-8/TN300
(Guitar Packages Below at Bottom of Page)
FENDER ACOUSTIC and ACOUSTIC-ELECTRIC GUITARS
3/4 Series - These great-sounding, solidly built 3/4 size guitars are perfect for school music programs, individual students and beginners who are more comfortable with a smaller guitar. New features include upgraded tuners for more stable intonation, Fender headstock logo, and back and sides made from a beautifully grained tropical wood called sapele, which produces a sweet, full tone.
Parlor Series
Classic Series - Fender Classic Design series instruments present great traditional steel-string and nylon-string sound, feel and performance in time-honored acoustic design forms and sizes for everyone from beginners to gigging musicians. For quintessential acoustic guitar vibe with a dash of Fender style and innovation, look no further than the Classic Design series.
NEW - Concert Series Fender concert acoustics blend articulation and tone in a comfortable small-bodied guitar. Explore true California craftsmanship at its finest.
12 String Guitars
Classical Guitars
Left Handed Guitars
California Series - Fender California series acoustic guitars evoke the good-vibration days of the 1960s, when we introduced our sun, fun, sand and surf-styled instruments and shook up the stodgy old world of acoustic guitar design. From Stratocaster® headstocks to custom colors and more, the California series resonates with Fender's innovative '60s-era acoustic legacy.
Acoustic Bass Guitars
Hot Rod T-Bucket Series - Flashy and fun, the Fender Hot Rod Design series is for the acoustic guitarist who's after something a little different in a guitar with smooth feel and full sound. From exotic woods and striking finishes to distinctive graphics and modern electronics, the Hot Rod Design series puts a lot more Fender mojo under the hood of your acoustic guitar.
Paramount Series - The Fender Paramount Series guitar is for the passionate player who pursues creative self-expression and needs a trusted musical companion that won't let them down. Those who dream of it, those who live for it — the player who has no choice but to create. On the bus, in the rehearsal room, in the studio or on stage, The Paramount Series acoustic guitars deliver authentic tone and classic style.
Artist Design Series - The Fender Artist Design series brings you highly distinctive sound and styling from a diverse world of acoustic artists, including Dick and Jimmy Dale, Rancid's Tim Armstrong and others. For great acoustic sound, style and performance with a distinctive signature stamp, look no further than the Fender Artists Design series.
Electracoustic Series - The Fender® Telecoustic™ has a cool Telecaster® guitar body, headstock design and C-shaped neck perfect for electric players looking for a versatile acoustic instrument. Other features include a Fishman® electronics, maple neck and choice of Black or Walnut Stain finish.
FENDER FOLK MUSIC INSTRUMENTS - UKULELES, MANDOLINS, AND BANJOS
All Instruments Are Properly Set-Up, Checked Over and Tuned Upon Our Receipt of Shipment
FENDER MANDOLINS
FENDER BANJOS
FENDER UKULELES
FENDER RESONATOR GUITARS
FENDER ACOUSTIC PACKS
Please sign up today for upcoming newsletters and exciting product specials !

This Web Page Launched 03-15-10
This Page Last Updated On 01/12/2018