Home Our Staff Product Listing Lessons Our Teachers
Guitar Repairs Electronic Repairs Band Duplication Specials Firey Friends

Fender Amplifiers, Frontman,, GDEC,, FM, Acoustasonic, Rumble, Bassman, Hot Rod, Vibro Champ,
Super Champ, Champion, Deluxe Reverb, Fender Passport PA Equipment, Fender Sound Systems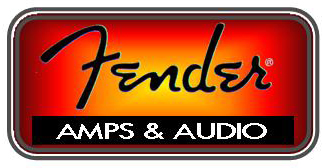 Click on Thumbnail Photos for Closer View. If after loading, Thumbnails do not show picture, please REFRESH

Fender® Frontman amps deliver quality tone at a great price, with the unmistakable Fender Blackface look. One of the best "bang-for-the-buck" amps you'll find.
FRONTMAN Series Amps
MUSTANG Series Amps
FM Series Combo Amps
Fender Acoustasonic series amplifiers are the undisputed champions of the acoustic amp arena!
ACOUSTASONIC Series Amps
A History of Fender Amps - Wikopedia (PDF)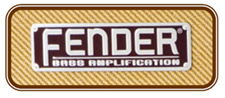 With features usually found on more expensive amplifiers, Fender Rumble Series Combo Amps feature carpet covering, oversized plastic corners, metal grilles and the new Fender® Bass Amplification logo. Also, their exclusive red "stage light" pulsates with your playing to inspire you to get better faster! With professional tones and features, Rumble Series combos are available in models affordable for beginning bassists.
BASS COMBO AMPLIFIERS
The Precision Bass® guitar was born in 1951, forever changing music and giving birth to a new kind of musician, the electric bassist. Maximizing this amazing new instrument was the mighty Fender Bassman® Amplifier, the original electric bass amplifier. Since that initial inspiration many new musical chapters have been written. Now it's your turn.
BASSMAN BASS COMBO AMPLIFIERS

Fender Tube Combo Amps are considered the most treasured guitar amplifiers of all time.
Any time and any place you need big sound with great clarity and convenience, there's a new Passport PRO system by Fender that's right for you. Take a close look and listen, and we know you'll agree that Passport will take you places now as never before-Sound That Travels.
The new PRO models are the latest step in the ongoing evolution of Passport into the very finest in portable PA solutions. We've kept the best of previous Passport generations and added new features and improved functionality so that new Passport systems are ideal for whatever your application may be-education, sporting and worship events; meetings, seminars and presentations; gigs at parties, small clubs and coffeehouses.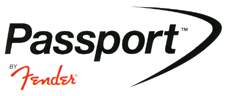 PASSPORT P.A. and SOUND EQUIPMENT
Please sign up today for upcoming newsletters and exciting product specials !

This Page Last Updated On 08/29/2014