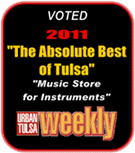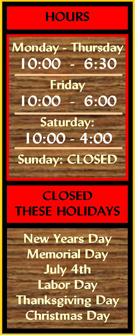 90 DAY FREE LAYAWAY
Check Out These Featured Brands













ABOVE are Products by the Main Lines We Carry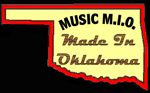 ----------
BELOW are Products and Other Brands not represented above








(Links Below are to Web Page
About Us & HOW IT ALL BEGAN By Ray Firey
Home Our Staff Product Listing Lessons Our Teachers
Guitar Repairs Electronic Repairs Band Duplication Specials Firey Friends

BAND INSTRUMENTS
Firey Bros. Music is a proud affiliate of Veritas Instrument Rental, otherwise known as VIR. Below is a 1:53 minute video showing some of the advantages of renting a VIR instrument. (The music you will hear is played by the Clyde Boyd Middle School Jazz Band from 2013.)
(Our store stock of Veritas VIR instruments fluctuates throughout the year. Please call us to check on your particular type of band instrument. Thanks)
VERITAS MONTH-TO-MONTH RENTAL PROGRAM PRICING
| | | | | |
| --- | --- | --- | --- | --- |
| | GROUP ONE | GROUP TWO | GROUP THREE | GROUP FOUR |
| Month-To-Month Rental Program Pricing | Composite Clarinet, Flute, Trumpet, Trombone, Cornet, Violin/Viola, Piccolo, Snare, Bell & Combo Kit | Wood Clarinet, Student Open Hole Flute, Alto & Soprano Saxophone, Baritone Horn/Euphonium | Student Oboe, Bass Clarinet, Tenor Saxophone, Cello, Trombone w/F Attachment, Single French Horn | Double French Horn, Baritone Saxophone, Student Bassoon, 3/4 Concert Tuba |
| RENT | 22.00 18.00 | 38.00 33.00 | 55.00 45.00 | 105.00 |
| *M&R | 4.00 4.00 | 5.00 5.00 | 6.00 6.00 | 10.00 |
| TAX | 2.21 1.87 | 3.66 3.24 | 5.20 4.34 | 9.79 |
| TOTAL | 28.21 23.87 | 46.66 41.24 | 66.20 55.34 | 124.79 |
First Column in each group is the rate for the Initial One Month Period. The Second Column is the Rate per Month Thereafter. All Base Rent Applies toward the Lease Purchase Price. Instrument retail values vary according to whether New and Like-New instruments are rented.
*M&R: Maintenance & Replacement Fee. Your instrument will be protected against theft or damage beyond repair. Loaner instruments are provided to students while our certified service professionals tend to the instrument in need of service.
We have new and like-new Veritas VIR rent-to-own band instruments in stock at our store, but Veritas also offers a convenient online rental service RENTFROMHOME.COM. You can rent directly from Veritas with this option*, and our store is the local service location for your rental instrument. If interested in the online option, click the link below:

*Only Like-New Refurbished Rental Returns Available with this Option
Please give us a call for current band rates.
Please sign up today for upcoming newsletters and exciting product specials !

This Page Last Updated On 06/17/2013