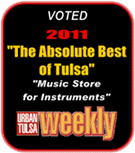 516 S. Sheridan Road - Tulsa
----------------------
(Not associated with Firey Music in Sand Springs)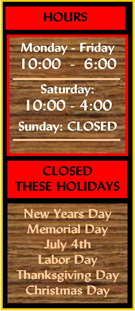 90 DAY FREE LAYAWAY
Check Out These Featured Brands













ABOVE are Products by the Main Lines We Carry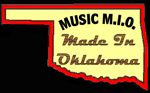 ----------
BELOW are Products and Other Brands not represented above








(Links Below are to Web Page
About Us & HOW IT ALL BEGAN By Ray Firey
Home Our Staff Product Listing Lessons Our Teachers
Guitar Repairs Electronic Repairs Band Duplication Specials Firey Friends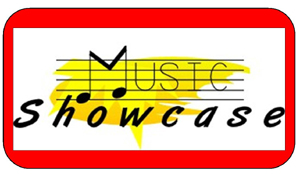 (This newly created webpage will show a variety of videos that relate to either our teachers, their students or our staff....just musical extras we're showing off just for the fun of it. Enjoy!)
(From the Archives) Congratulations to our longtime guitar teacher, Peter Banfield, who won First Place in the Fender Freakout Guitar Competition at the Hard Rock Casino in Chicago - Saturday, October 1st, 2011. Peter took home the Grand Prize of a $10,000 music equipment shopping spree. Thanks goes to Eric Munion, one of Peter's guitar students who entered Peter in this contest and who also entered another guitar solo of Peter's in the Staind competition that placed in the top six of top internet votes.
Craig Day of KOTV Channel 6 interviews Peter in his guitar studio here at the store in this October 3, 2011 video clip.
Congratulations Peter - We knew you could do it!
Peter Banfield playing a seemingly effortless, scorching guitar solo on April 18, 2013, accompanied by his "Fake Band", his Fender GDEC amp. Peter's grand prize solo in the international Fender Freakout Guitar Competition was also a GDEC guitar solo.
Debra Carlton's Students' Recital - April 27, 2013
Debra Carlton performing "You Raise Me Up" at her students' recital.
Feel like a little classical music? - Debra Carlton playing Polonaise by Frederic Chopin (Look for a recital video of Debra's students soon)
New Teacher Halston Williams playing a brief rendition of Old Joe Clark on the Fiddle.
Listen & Watch Peter Banfield play the Blues while Dart Steed shows off his vocal talent at Cains Ballroom
Tyler Firey playing "Sing Alleluia to the Lord" at the Oklahoma Assemblies of God Fine Arts Competition. He won first place in state in both 2008 and 2009 on the piano. (Tyler works at the store on Mondays and Saturdays.)
Please sign up today for upcoming newsletters and exciting product specials !

This Page Last Updated On 06/17/2013