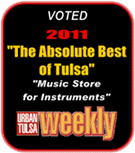 516 S. Sheridan Road - Tulsa
----------------------
(Not associated with Firey Music in Sand Springs)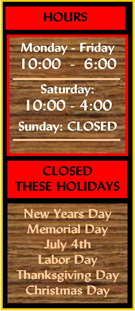 90 DAY FREE LAYAWAY
Check Out These Featured Brands













ABOVE are Products by the Main Lines We Carry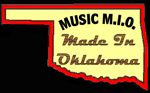 ----------
BELOW are Products and Other Brands not represented above








(Links Below are to Web Page
About Us & HOW IT ALL BEGAN By Ray Firey
Home Our Staff Product Listing Lessons Our Teachers
Guitar Repairs Electronic Repairs Band Duplication Specials Firey Friends

Common Ukulele Sizes and Tunings PDF
Kala currently offers over 120 different models made from a variety of woods including: Lacewood, Acacia, Koa, Mango, Mahogany, Flame/Spalted Maple, Spruce, Bocote, and many others. They have all of the traditional sizes and models of ukulele and SO MUCH MORE! Kala's most unconventional offering is the new U-BASS. This instrument is turning the collective Bass community's head. When people hear the sound and then see that it is coming from this little bass they are blown away. It sounds amazing, is fun to play and is easy to transport. Kala also has the incredible, pint-sized mini-uke dubbed the "Pocket Ukulele". It is only 17" long, fits in your pocket and yet has a full and rich voice all of its own. There is also the amazing thin-bodied "Travel Ukulele" that defies acoustic reasoning by producing the most volume of any uke its size. Kala is constantly coming up with new ideas and ever-growing innovations in instrument design. This is why so many players are looking to Kala for their first or their next ukulele. There are more ideas percolating, more proto-types being tested, more crazy ukes to build, and more music to be made. Kala is passionate about what they do. Welcome to Kala!
Kala Soprano Ukulele Models
Kala Concert Ukulele Models
Kala Tenor Ukulele
Kala Baritone Ukulele
Kala Ukulele Amplifier
Please sign up today for upcoming newsletters and exciting product specials !

This Page Last Updated On 01/13/2018