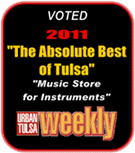 516 S. Sheridan Road - Tulsa
----------------------
(Not associated with Firey Music in Sand Springs)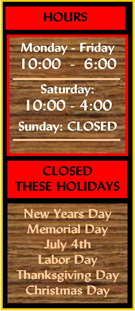 90 DAY FREE LAYAWAY
Check Out These Featured Brands













ABOVE are Products by the Main Lines We Carry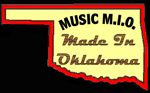 ----------
BELOW are Products and Other Brands not represented above








(Links Below are to Web Page
About Us & HOW IT ALL BEGAN By Ray Firey
Home Our Staff Product Listing Lessons Our Teachers
Guitar Repairs Electronic Repairs Band Duplication Specials Firey Friends

Click on Thumbnail Photos for Closer View. If after loading, Thumbnails do not show picture, please REFRESH

James Neligan as a brand was created in 2007. The brainchild of EMD Music's expert guitar technicians, who wanted to create a high quality solid top acoustic guitar that not only sounded gorgeous but looked gorgeous too, while maintaining an affordable price tag.
Firey Bros. Music is excited to offer the brand new range of James Neligan guitars at a competitive price.
Please sign up today for upcoming newsletters and exciting product specials !

This Page Last Updated On 04/18/2015