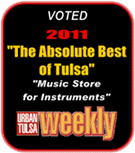 516 S. Sheridan Road - Tulsa
----------------------
(Not associated with Firey Music in Sand Springs)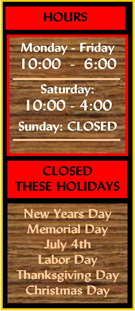 90 DAY FREE LAYAWAY
Check Out These Featured Brands













ABOVE are Products by the Main Lines We Carry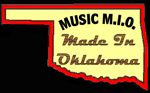 ----------
BELOW are Products and Other Brands not represented above








(Links Below are to Web Page
About Us & HOW IT ALL BEGAN By Ray Firey
Home Our Staff Product Listing Lessons Our Teachers
Guitar Repairs Electronic Repairs Band Duplication Specials Firey Friends

Hagstrom Guitars, UltraLux Series, HJ600 Jazz, Viking Guitar
FXB220 Bass Guitar, FXB 530 Bass Guitar
Click on Thumbnail Photos for Closer View. If after loading, Thumbnails do not show picture, please REFRESH

In 1958, Swedish-based Hagstrom started manufacturing electric guitars. The first Hagstrom Deluxe solid body guitars featured a distinctive sparkle and pearloid celluloid finish, an ingenious repurpsing of materials previously used in Hagstrom's Accordion production line. Over the years, Hagstrom expanded the line-up to include hollow body guitars like the Viking and the Jimmy, and flagship models like the Swede and Super Swede. When Hagstrom ceased production in 1983, the guitars became instant collectors items, and the love and respect for these fine instruments continues to be celebrated by musicians around the world.
The Legacy is reborn. Today's Hagstrom guitars recapture the original glorious style. They are built to the same stringent quality standards and feature Hagstrom's exclusive technologies including the legendary H-Expander Truss Rod while introducing a number of new technological advancements such as the Resinator Fretboard and stunning Polyester finishes in order to guarantee that these Hagrstrom guitars are the finest and fastest playing on the market.
All materials are sourced from the world's best suppliers, hardware is custom made to K.E. Hagstrom's unique designs and exact specifications. The revolutionary neck design is totally unique to Hagstrom and result in a rock solid neck that allows guitar players to dial in the perfect action. Quality and expertise are fused into exceptional instruments that exemplify the legend of Hagstrom.
Hagstrom Trivia: Hagstrom's early guitars were heavily influenced by their first musical products which were....
Background & History of Hagstrom-Since 1958 (PDF)
Why Choose Hagstrom - Features (PDF)
This Page Last Updated On 02/20/2018