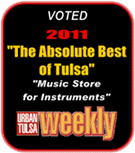 516 S. Sheridan Road - Tulsa
----------------------
(Not associated with Firey Music in Sand Springs)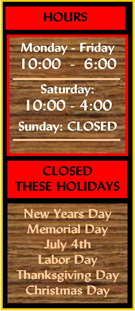 90 DAY FREE LAYAWAY
Check Out These Featured Brands













ABOVE are Products by the Main Lines We Carry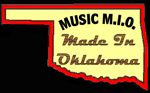 ----------
BELOW are Products and Other Brands not represented above








(Links Below are to Web Page
About Us & HOW IT ALL BEGAN By Ray Firey
Home Our Staff Product Listing Lessons Our Teachers
Guitar Repairs Electronic Repairs Band Duplication Specials Firey Friends

HSVCB Hot Spot, PA5XD Powered Hot Spot, ASHASOBG3.5mm Headset Mic, ASHSHU3BG Headset Mic, DHTRHH76SC Handheld Wireless System, DHTRHH64SC Handheld System, TRCRHH64SC Handheld System, PSEHH52 Handheld System, PSE52LV Lavalier Wireless System, AS1000 Wireless In-Ear Personal Monitor System, CM130 Check Mate 130 SPL Meter
Galaxy Audio was established in 1977, after a discovery two guys made while running sound one evening. Brock Jabara and Jim Pearce owned a sound company, Superior Sound and would run sound for bands traveling through Wichita, KS and surrounding areas. One night, at a gig, the performers were having difficulty hearing themselves in the floor monitors. That night, Brock went back to his workbench and constructed a wooden box with four 5" speakers in it. The next night, he used it on stage and the performer was elated with the outcome. This was the beginning of the HOT SPOT personal monitor. Many improvements have been made over the years. Galaxy Audio has since upgraded to plastic constructed cabinets, made numerous developments to their speaker components including adding a cooling agent called Ferrofluid and most recently, building their speaker magnets from neodymium. Today, Galaxy Audio's headquarters remain in Wichita, KS and Brock Jabara is still the President/CEO of Galaxy Audio. Galaxy Audio specializes in niche products and accessories in the Professional Sound, Contracting and AV markets.
Click on Thumbnail Photos for Closer View. If after loading, Thumbnails do not show picture, please REFRESH

(Please Check Back - We Are in the process of updating this webpage.)
Any Spot Wireless Microphone Systems
Galaxy Audio Headset Mics Brochure (PDF)
Please sign up today for upcoming newsletters and exciting product specials !

This Page Last Updated On 10/25/2014