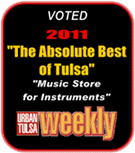 516 S. Sheridan Road - Tulsa
----------------------
(Not associated with Firey Music in Sand Springs)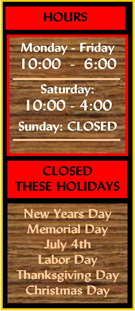 90 DAY FREE LAYAWAY
Check Out These Featured Brands













ABOVE are Products by the Main Lines We Carry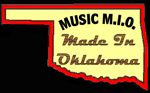 ----------
BELOW are Products and Other Brands not represented above








(Links Below are to Web Page
About Us & HOW IT ALL BEGAN By Ray Firey
Home Our Staff Product Listing Lessons Our Teachers
Guitar Repairs Electronic Repairs Band Duplication Specials Firey Friends

Click on Thumbnail Photos for Closer View. If after loading, Thumbnails do not show picture, please REFRESH

Superior Instruments for Discerning Musicians - For more than 40 years, Alvarez has displayed an unwavering commitment to acoustic guitar quality, playability and aesthetics. Our collection of premium musical instruments and the skilled professionals who play them are a testament to this ideal. The Alvarez line is all-inclusive, from the Regent Series entry level guitars all the way up to the Masterworks Series of professional guitars which offer superb tone via solid backs, tops and sides.
Regardless of the player, their ability or their budget, Alvarez has a quality instrument that has been custom-designed for that purpose.
Alvarez Acoustic & Acoustic Electric Guitars
(At this time, we only have one but plan to restock more Alvarez guitars in the near future. Please check back.)
Alvarez RD-410
Time Honored Hand-Crafted Works of Art- Over and over, those fortunate enough to work with Kazuo Yairi have been struck with the parallels between this guitar artisan and other fine artists. Kazuo Yairi is a master luthier and craftsman. Just as other artists have done through the centuries, he began serving this apprenticeship when he was eleven years old. With careful and meticulous guidance he learned to plan, design and execute exquisite guitars. By the time he completed his apprenticeship, his guitars were recognized as being of superior quality in both appearance and function. The pieces he creates can be compared to words of art. Indeed, his guitars are literally pieces of functional sculpture.
Alvarez Yairi
(We plan to restock more Alvarez guitars in the near future. Please check back.)
Alvarez Trivia: Instead of using a traditional kiln to season his tonewoods, Kazuo Yairi utilizes the....
Behind the scene's looks at how Yairi guitars are created-Parts 1 and 2
Please sign up today for upcoming newsletters and exciting product specials !

This Page Last Updated On 08/18/2014